Honorary Chairs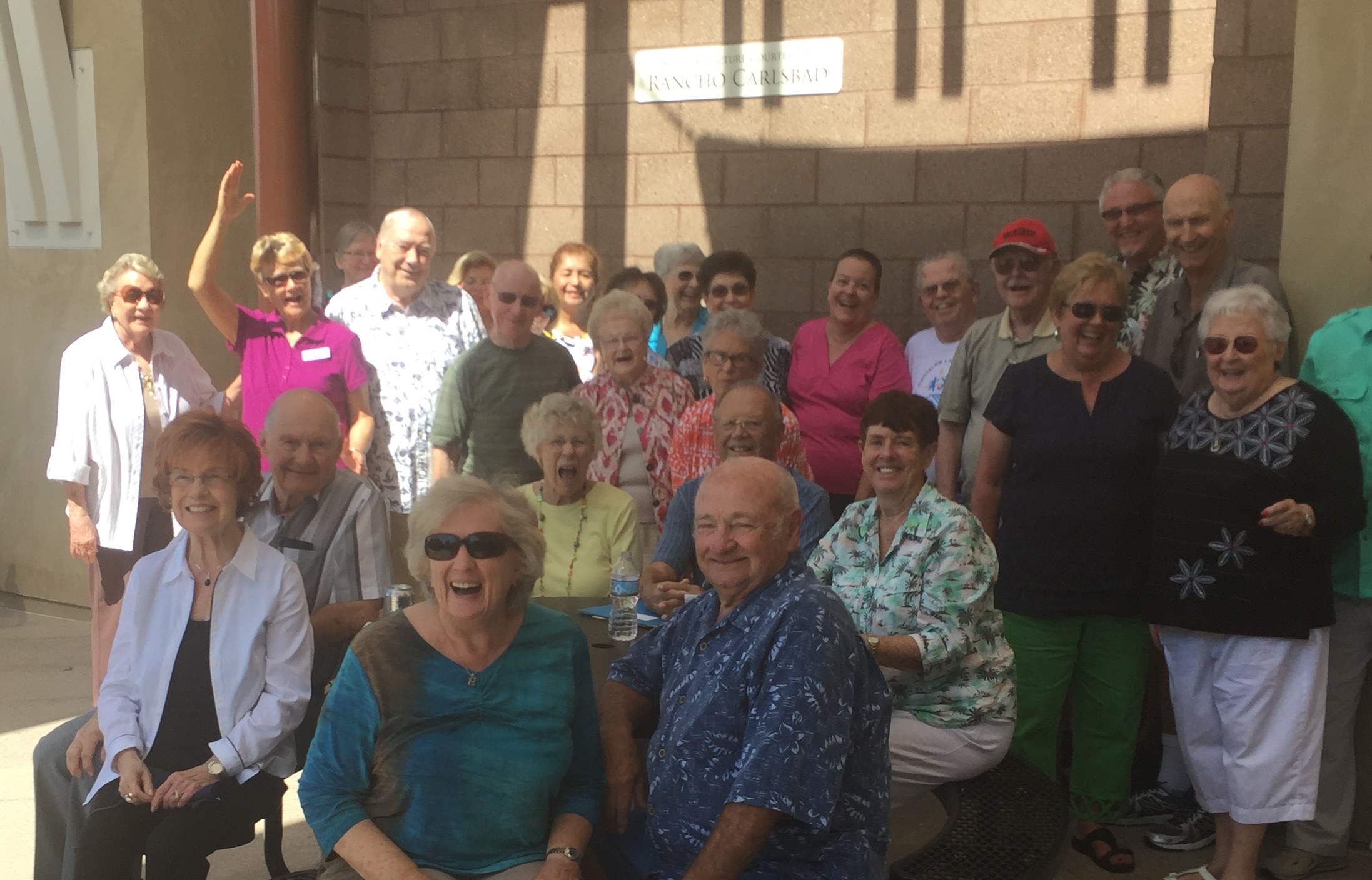 SENIORS FOR BOYS & GIRLS CLUBS OF RANCHO CARLSBAD ESTATES
Since 2006 a special bond has developed between the Rancho Carlsbad Community and the young members of the Boys & Girls Clubs of Carlsbad.
First there was a Ping Pong tournament – after six wild and noisy games the seniors clearly stunned the Club teens by winning by a landslide! Many rematches have taken place since that initial romp, and the trophy has traveled back and forth. Then came weekly visits made by a group of children to Rancho Carlsbad's gardening plots where relationships are still flourishing almost as much as their plantings. Other activities have included a fishing derby, holiday caroling, participation in the 4th of July celebrations, making quilts and other art projects, cooking classes . . . the list just keeps expanding.
To top it all off, a group of industrious residents formed a fundraising group and set a lofty goal for themselves – to raise $250,000 for the building and naming rights to the Rancho Carlsbad Teen Center at the Bressi Ranch Boys & Girls Clubhouse. Not only was our goal met, it was exceeded! Over 30% of the Rancho Carlsbad community made a donation to this project, raising over $260,000 with 153 gifts.
"Our 55 and over community rallied behind a needed and most worthy project to build a Teen Center that will serve hundreds, no thousands, of teenagers in the years ahead. We're proud of our accomplishment!" stated Russ Kohl, the fundraising "ringleader" and Chair of the RC Seniors Steering Committee. "Our commitment to the B&GCC continues and yearly we raise dollars for operational support and/or other needs. In 2015, we paid for the sunshade awning for the courtyard between the Clubhouse and the Teen Center where many activities take place. And in 2016, $30,000 was raised to help with operating the Teen Program. And currently in 2017, the group has set a fundraising goal of $35,000 to purchase a van exclusively for the teens."
"What this group has done is simply inspiring," said Club CEO Brad Holland. "The gifts of their time, talent, and treasure will have a lasting impact on Carlsbad youth."